Planning a destination wedding can be an exciting and romantic experience, but it also comes with its fair share of challenges. As an experienced destination wedding planner who specializes in organizing tailor-made luxury weddings in Lyon and Burgundy, I've seen it all. Here are five essential tips to consider before embarking on your unforgettable journey.
#1 | Research Your Dream Destination
Choosing the perfect location for your destination wedding is crucial. Begin by researching various destinations that align with your vision and preferences. Consider factors such as weather, accessibility, and local regulations. Lyon and Burgundy are popular choices for couples seeking a blend of natural beauty, rich history, and gastronomic delights. Whether you envision exchanging vows in a picturesque vineyard or a romantic chateau, ensure your chosen destination offers the necessary amenities and resources to accommodate your wedding dreams.
#2 | Hire a Local Wedding Planner
Planning a wedding from afar can be overwhelming, so it's wise to enlist the help of a local wedding planner who specializes in destination weddings. An experienced professional will possess the local knowledge, industry connections, and language skills to navigate the planning process effortlessly. They can assist with finding reputable vendors, managing logistics, and ensuring a seamless experience for you and your guests. Entrusting the details to a local expert will alleviate stress and allow you to focus on enjoying your special day.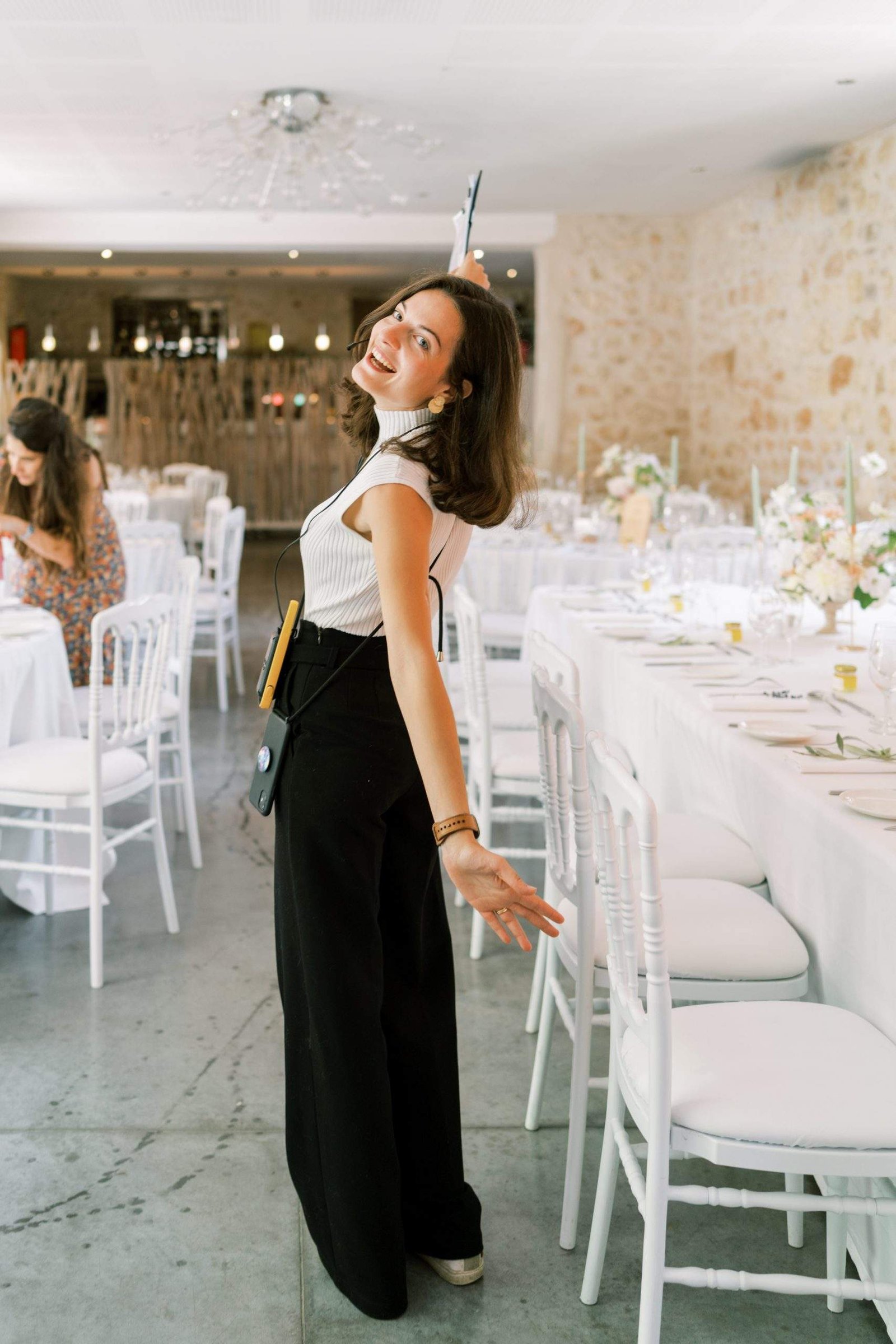 #3 | Plan in Advance and Communicate Clearly
Timing is key when it comes to destination weddings. Start planning well in advance to secure your preferred venue and vendors. The earlier you book, the more options you'll have at your disposal. Communicate your wedding vision and expectations clearly with your wedding planner and vendors. Whether it's the floral arrangements, menu selection, or cultural traditions you wish to incorporate, effective communication is vital for everyone involved to ensure your dream wedding becomes a reality.
#4 | Consider Your Guests' Experience
Destination weddings are not just about the couple; they are an opportunity to create unforgettable memories for your guests as well. Keep in mind the travel logistics and costs associated with attending your wedding. Provide your guests with ample information regarding accommodation options, transportation, and local attractions. Consider organizing group activities or excursions to showcase the best of what the destination has to offer. Additionally, plan to host a welcome dinner or cocktail reception to express your gratitude for their presence and make them feel cherished.
#5 | Familiarize Yourself with Local Laws and Customs
Every destination has its own set of legal requirements and cultural customs when it comes to weddings. Take the time to research and understand these aspects to ensure your wedding ceremony is legally valid and respectful of local traditions. Your wedding planner will guide you through the necessary paperwork, such as obtaining marriage licenses and arranging any necessary translations. Embracing local customs can add a unique touch to your wedding and create a memorable experience for both you and your guests.
In conclusion, planning a destination wedding requires careful consideration and thorough preparation. By researching your dream destination, hiring a local wedding planner, planning in advance, considering your guests' experience, and familiarizing yourself with local laws and customs, you'll be well on your way to creating a magical and unforgettable wedding celebration in Lyon, Burgundy, or any other enchanting destination of your choice.
Photographer : Anaïs Laé & Clémentine C.