When planning your dream wedding, one of the first things to consider is the budget. Everyone
has an amount of money they can spend on their special day. In this article, I will guide you
through the cost of a French wedding planner, an essential service to ensure your luxury French
wedding is a complete success.
Couples who opt for an elegant French wedding know that using the services of a wedding
planner is essential to ensure that every detail is perfect. But how much does a wedding planner
cost?
As a professional wedding planner, I have always known the critical importance of planning a
luxury wedding to provide an unforgettable day for my clients. I use creative tools and advanced
techniques to ensure that each French destination wedding has an impact on the guests.
A wedding is a huge commitment and a wedding without the guidance and expertise of a
wedding planner cannot be successful. Once the total budget is defined, it is the perfect time to
start looking for the services of a French wedding planner.
With me, every planning service is fully customized at a reasonable price of 8700€ ($9,176.25). I
consider my services to be essential to making your wedding stress-free and hassle-free, and
allow me to ensure the success of your luxury wedding. I believe that every couple is different
and that every wedding is a source of great joy, and that the cost of the French wedding planner
is worth it.
I work very hard to keep my clients happy. It should not be overlooked that the budget
determines the possibilities of a wedding, but I strongly believe that a couple can be happy on
the big day if everything is planned and well coordinated.
Here is more information to help you understand my services better:

Research of the reception venue

As a wedding planner, my job is not just to find a space for the rehearsal dinner. I also take care of the booking process, order taking and menu planning.
In addition, I work with the chef and the food service to ensure that the food is optimally prepared and served on time for a smooth dinner.
I make sure I understand the needs of all the rehearsal dinner participants, their numbers, dietary restrictions and menu availability. And to ensure a comfortable and fun time with top-notch service, I determine the additional entertainment, décor and floral services that fall under the dinner plan.
In the end, "You must make each person feel absolutely confident about you, once that is accomplished, what follows is pure magic," said the great American author and entrepreneur Robert H. Schuller.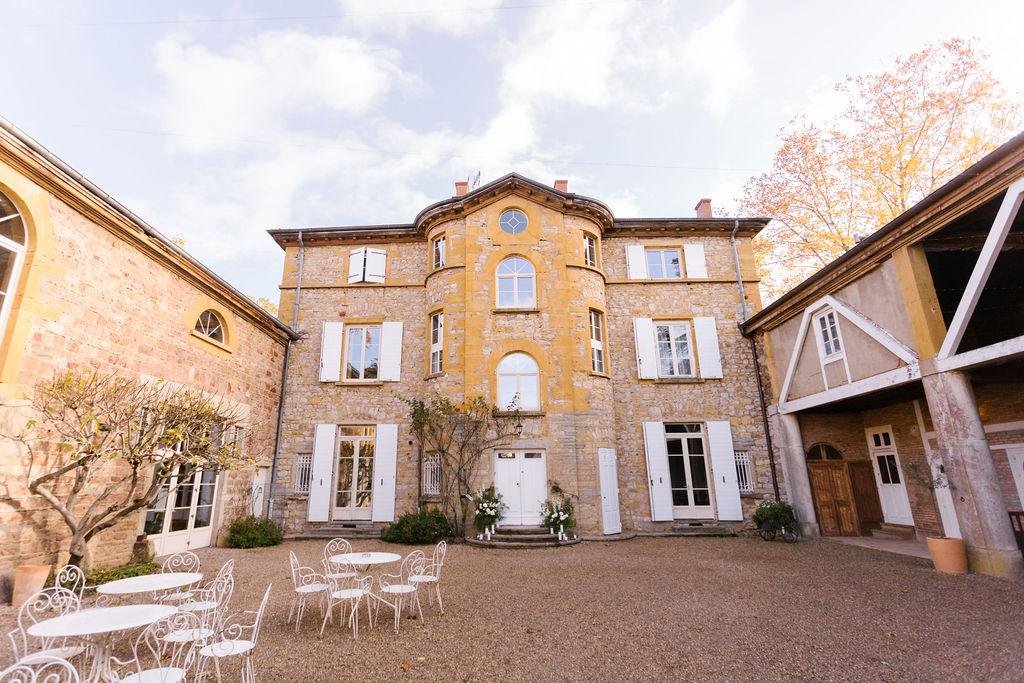 Researching service providers for every aspect of the day

When planning a luxurious and elegant French wedding, it is not always easy to find the right vendors for
every aspect. My job starts by looking for vendors that match the needs and the project of the wedding. I
identify and contact those who best match the objective I have set for my clients. I have to find vendors who offer the services and products my clients need, and who fit their budget and personality.
The next step is to shortlist suppliers for the different aspects of the wedding. Once I have identified which suppliers are the most suitable, I organise and accompany my clients during their appointments.
When taking over the planning of a destination wedding in France, it is crucial to choose the right vendors and to make sure that they are added to your wedding. But as Walt Disney said, "Anything is possible if you have
the courage to want it"
Organisation and coordination of the rehearsal dinner

As a wedding planner specialising in weddings in France, I help my clients to find and manage all aspects relevant to a successful rehearsal dinner. So here I am at your service with my expertise and knowledge to guide you step by step through the preparation process.
First of all, we will start by researching and pre-selecting various venues according to your criteria. Once these have been determined, I will accompany you on visits to the selected venues so that you can not only get a better perception of the venues, but also to get specific advice tailored to your wedding project. If necessary, I can also help you to make overall and venue-specific budget simulations. This will give you a clear idea of the total and miraculous cost of the different possibilities so that you can make an informed decision.
Then we will move on to the pre-selection and search for suitable providers for your rehearsal dinner. I will develop an inventory of available providers to ensure that you have the options that best suit you. Once these are determined, I will take the lead on invitations and follow up on your rehearsal dinner. I will also provide expertise and guidance in interviews to ensure that the key criteria for your event are well expressed and documented. And when the quotations and contracts are ready, I will go through them carefully to make sure they meet your expectations and cover all the important aspects.
Finally, I will help you manage and coordinate relationships with vendors and ensure that the rehearsal dinner is planned wisely. In addition, I will ensure that all the trades are aligned and that the professional team works in harmony on the day. In addition, I will be ready to intervene in the event of unforeseen circumstances and try to prevent them for a perfect and hassle-free celebration.
Conduct a technical tour prior to the wedding

In this pre-wedding technical tour, I know exactly what needs to be prepared and coordinated in order to
create the magic my couples dream of.
The artists and craftsmen present on the day of the visit must have the necessary information to enable them to fully understand the project to be carried out. Secondly, the briefing of the whole team is essential so that everyone involved is aware of their role and the interactions between them.
As a female wedding planner, I will be happy to guide you through each step of your preparation process. American author and fiction writer Nichole Van reminds us: "Preparation is the key to successful planning of a stress-free destination wedding. During the preparation process, it is important to be able to take time to organise the technical visit and understand the issues and needs of the project.

Coordination of the D-day

My team and I will be present from the beginning of the preparations to the end of the evening and the
closing of your ceremony.
First of all, we will coordinate all of the trades involved in your wedding. This coordination will establish the flow of the day, but also ensure that all important details and aspects are taken into account and dealt with. In addition, we will prevent and manage any adverse occurrences that may occur during the day.
In addition, we will secure all of your desired interventions and surprises for your special day to ensure that everything goes according to plan. We will then constantly update the schedules to ensure that everyone is up to date and that your wedding runs smoothly.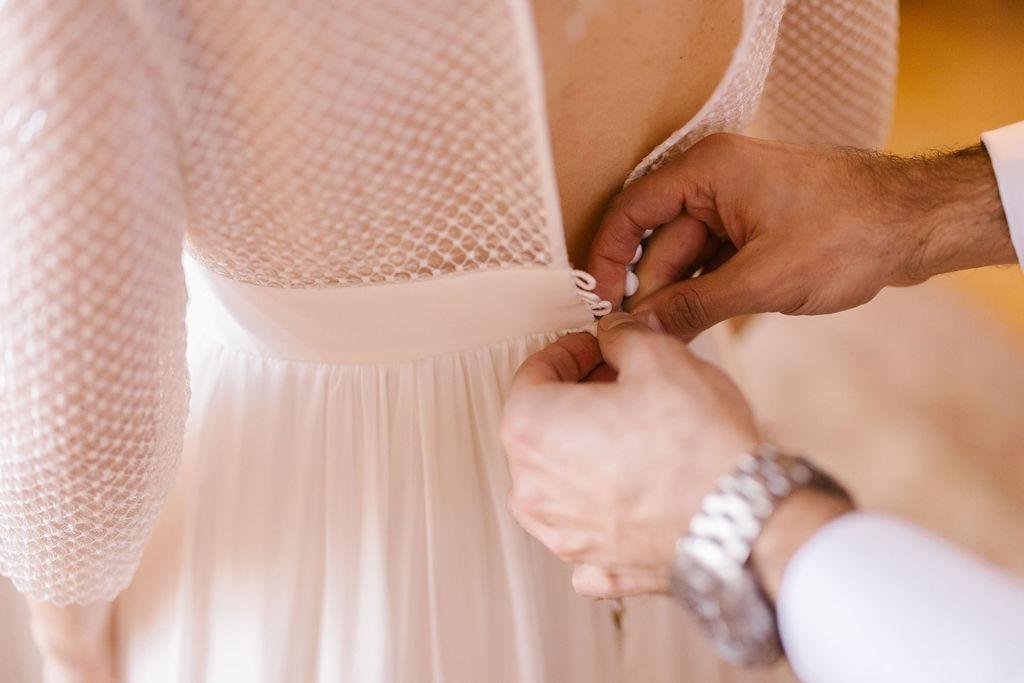 But a wedding planner is also responsible for coordinating and facilitating the smallest details that will help you achieve a successful wedding. Such as organising the necessary paperwork, proposing entertainment options, organising the calendar and managing the time. As a French wedding planner I am also there to manage the logistics, find solutions when unforeseen events arise and plan the ceremony to ensure that everything runs smoothly on time. I also oversee the wedding activities, and ensure that all guests are comfortable during the event.
The couples who have hired me have not been disappointed, as I work with top class suppliers to create a memorable day.
As a wedding planner, I know the price of a French destination wedding, and I do everything I can to ensure that my clients are happy and successful on their special day. I hope this article has guided you in your wedding budget and understanding the cost I propose as a French wedding planner.