If you've always dreamt of a fairytale wedding in a castle, with exquisite cuisine and entertainment, then France is the ideal destination for you! However, France is a vast country, so if you're looking for lavender fields, then our stunning Provence region is the place to be. If you're after an intimate city elopement, then Paris is the perfect choice.
But, if you're seeking a luxurious castle with a breathtaking garden, then I have some stunning venues near Lyon or in Burgundy to recommend! While your venue can set the tone for your wedding, planning a French wedding requires some serious expertise. With my assistance, discover how to organize your dream French wedding in just 5 simple steps.
HIRE A FRENCH WEDDING PLANNER
Find your luxury French wedding planner is the indispensable first step. You will need someone directly on the ground to be your ears and eyes, someone you can trust completely!
As I say, if you dream of a luxury castle, French gastronomy and incredible entertainment, I think we might be a good fit! Sometimes couples comes to me with their venue but I recommend to book me before anything else. In this way and depending on your project, I will direct you to the most suitable venues and vendors. For a perfect French wedding, every details matters.
You may ask, how can you choose your luxury wedding planner in France ?
There are many parameters but the style, the number of weddings per year and the feeling are the most essential. You can spot my style on my Instagram page. Also, I limit the number of wedding per year so I can remain available and very responsive. In any case, I recommend an initial phone conversation for a perfect introduction!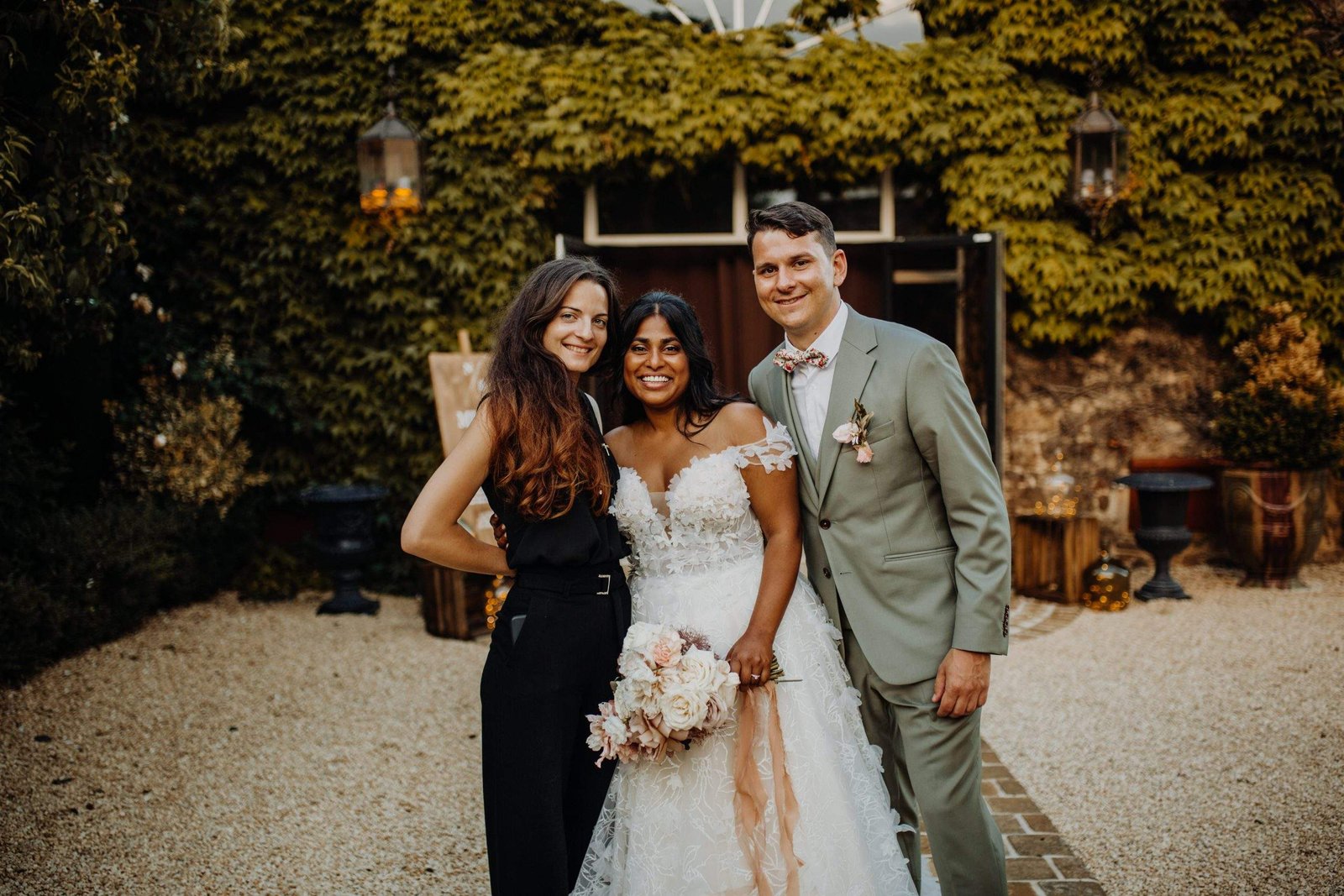 SELECT YOUR PERFECT FRENCH VENUE
Choose the perfect French Venue for your wedding is the very first step when we plan your dream French wedding. It have to reflect your personality, your project and your wedding vision.
When planning a French wedding, you need a venue steeped in French history, culture and architecture. And I can show you all the perfect venues for that! As an example, one of my favorite place is Domaine des Halles near Lyon. Experience a perfect French wedding in this incredible venue with 100 acres of gardens, forest and lake. Receive your guests in a luxurious castle atmosphere and beautiful high-end rooms for their stay.
BOOK FRENCH VENDORS
As I first say, your venue is a great start but now we will need to select the best French vendors.
As you live abroad, I will be at your side to guide you. From experience, I will tell you in what order we will book your vendors. For every detail I will advise you and offer you a selection of the best French vendors who will perfectly suit your wedding vision.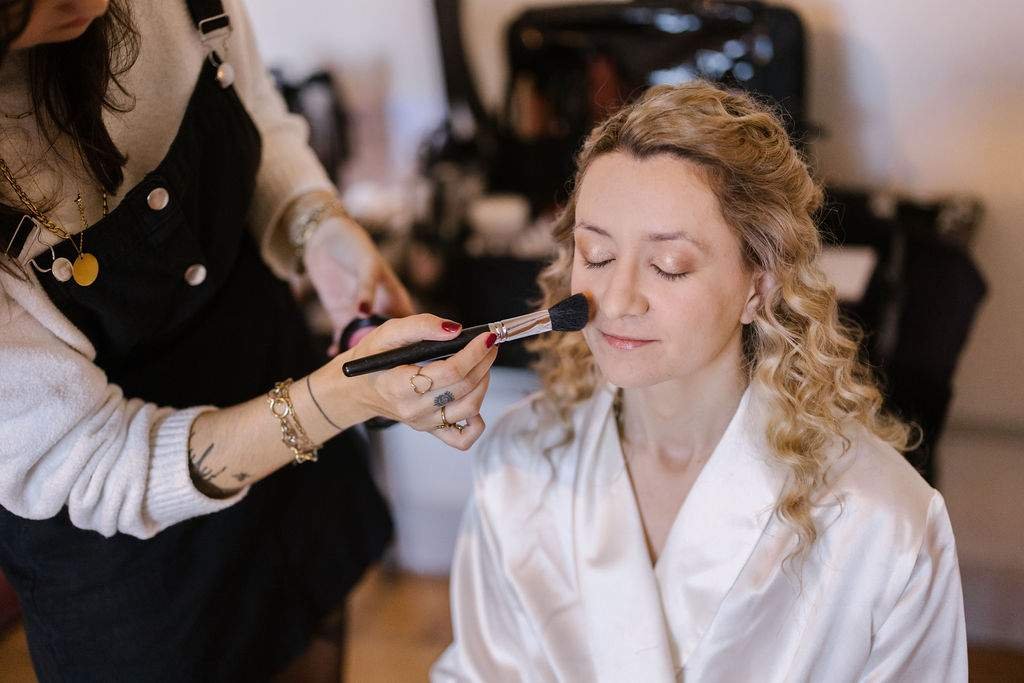 Some of my clients want to have certain vendors from their country, and that's fine with me! But, when planning the perfect French wedding I always recommend selecting French vendors. Simply because they will have a natural sensitivity to French elegance and will be able to highlight all the details of your wedding!
ADD SOME FRENCH TRADITIONS
Weddings are not celebrated in the same way in different countries, and French traditions are unique. So when you dream of a French wedding you have to plan for some French traditions!
Before your big day, you can discover a lovely tradition that French couples love: the fiançailles. When the proposal is more often a romantic moment with just the couple, they then plan an engagement party for a formal announcement with their families. I personally love and experience this tradition and it's such a good memory with so much love around it!
There is so many others traditions that you can incorporate in your wedding. As a luxury French wedding-planner I recommend to focus on some gastronomy traditions. A tailor-made French dinner, a perfect food and wine pairing, a sober and elegant table decoration. This is the winning trio for a perfect French wedding dinner! And to end your dinner you can opt for a croquembouche, this will be the cherry on the top of the cake of your French wedding!
As you can see, I'm a big fan of French culture and especially French gastronomy. But I will be delighted to introduce you to even more traditions for your wedding. Together we will find the best way for you and your guests to experience our world famous French "Art de Vivre"!
GUEST EXPERIENCE: THE KEY OF YOUR FRENCH WEDDING
Don't forget the experience of your guests! It's almost a tradition to place great importance on the comfort of our guests, so it deserves its own paragraph!
In France, we like to receive our friends and our family, it is part of our "Art de vivre" and a wedding is no exception to the rule. Considering your loved ones and doing whatever you can to make their stay comfortable and enjoyable should be high on your list.
Offering different transport and accommodation solutions is the basis for receiving your guests well. But that's not all. Thinking and planning your events with enough rhythm, pause time, entertainment and emotions is the key to a successful wedding! This is a point that we will discuss at length so that everything looks like you. Trust me, I have a lot of creativity waiting for you!
Are you ready to plan your dream French wedding? Contact me here and start this beautiful project together!